Data Architect
JOB PURPOSE: As our new colleague you will translate business requirements into technology requirements and define data standards and principles. In this role you will be able to leverage your analytical and problem-solving skills as well as your communication and people skills.
IN THIS ROLE YOU WILL:
Take the responsibility for visualizing and designing the data architecture and management framework that is in line with business processes.
Provide delivery and maintenance of the application portfolio in the Data and Analytics area including Data Warehouse and Analytics solutions
Work together with people from various teams, (business and IT), ERP functional and technical experts and closely cooperate with the BI technical expert (Data Engineer)
Identify and evaluate new data management technologies (eg: data lake, Snowflake etc.)
Translate business requirements into technical specifications, including data streams, integrations, transformations, databases, and data warehouses
Design, document, construct and deploy database architectures and applications (e.g. large relational databases), develop data models for database structures
ABOUT YOU:
BSc Degree (Economy, information technology, computer science or related fields)
8+ years of experience in data design, data management, and data storage work
Understand data modeling, including conceptualization and database optimization
Proven Data warehouse skills including ETL, data modeling, SQL development and database administration; database management system software, especially Microsoft SQL Server
Understand the system development life cycle, project management approaches, and requirements, design, and test techniques
English language: Upper-Intermediate /Advanced level
Experience in negotiating with senior management
Experience with working in a multinational environment
Ability to balance various initiatives running in parallel in a dynamically changing environment
IN RETURN YOU WILL GET:
Wide responsibility and empowerment
Constant learning and improvement possibility
Flexible work arrangements
Competitive compensation package
Long term career opportunity
Do terms such as Data Governance, Data Warehouse & Data Lakes, Data Science, AI in Data Analytics sound familiar and interesting ? Would you like to work with the cutting-edge technologies and influence the future direction and strategy ? If you feel you are the right one , do not hesitate to apply for Data Architect role.
Érdekesnek találod ezt a lehetőséget?
Úgy érzed alkalmas vagy a feladatok ellátására?
Jelentkezz most!
Az állás alapinformációi
Munkaterület: Adatbázis specialista
Szükséges tapasztalat: 7-10 év
Nyelvtudás: Angol
Műszakrend: Általános
Úgy érzed, Te nem vagy alkalmas erre a pozícióra, de ismersz valakit aki igen? Hálásak lennénk, ha megosztanád vele ezt a hirdetést. Megosztási lehetőségek:
Megtekintés térképen: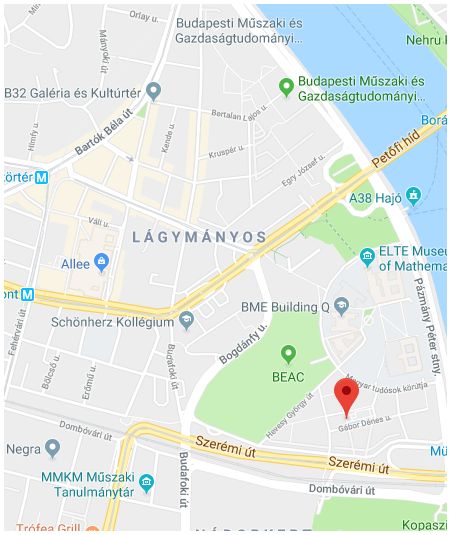 Kérdésed van az állás kapcsán?
Kérdezd kollégáinkat erről az állásról:
Kapcsolatfelvétel »